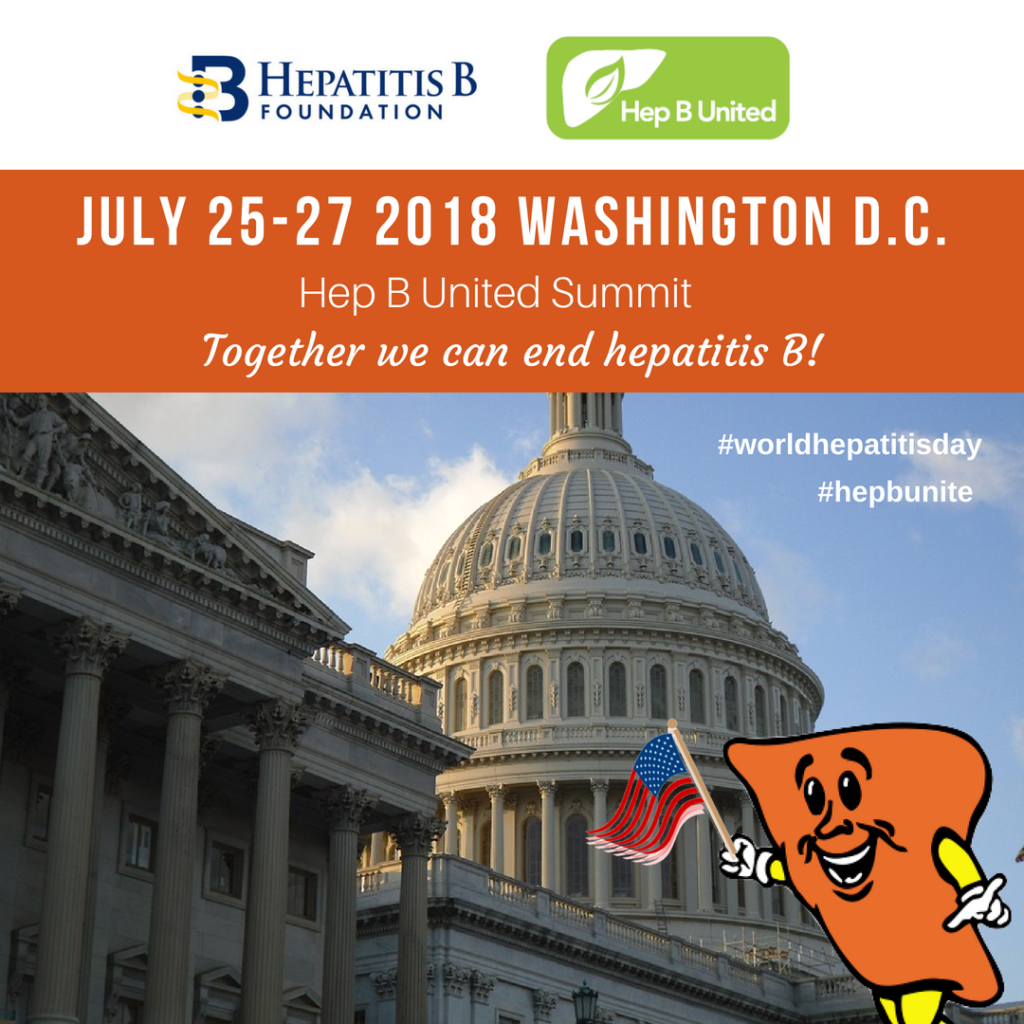 The annual Hep B United Summit, organized by the Hepatitis B Foundation, convenes in Washington D.C. from Wednesday, July 25 through Thursday, July 26. National and local coalition partners, experts, stakeholders, and federal partners will meet to discuss how to increase hepatitis B testing and vaccination and improve access to care and treatment for individuals living with hepatitis B.
You can watch many of these sessions on Facebook Live. You can also follow the conversation at the Summit on Twitter with #Hepbunite!
Facebook Live is live video streaming available to all Pages and profiles on Facebook. Check out the agenda below and go to the HepBUnited Facebook Page to view the live broadcast. Some breakout sessions may be broadcast from the Hepatitis B Foundation Facebook Page. Sessions will also be available following the broadcast for those who are not able to join us live.
Continue reading Join the Conversation at the Hep B United Summit; Watch Summit Sessions On Facebook Live →